Itch.io Page Release/The Menu Update
---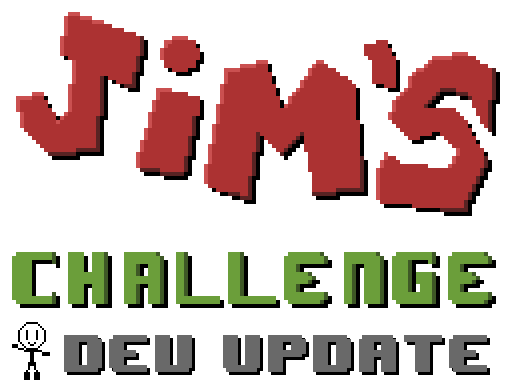 Version 0.5/ The Menu Update
Welcome to the first devlog of JC! Today I'll talk about this new update I got going on, the menu update. In it, the menu is added, which as you know, every game needs one of those. Oh well, let me show you a gif of how it's looking like.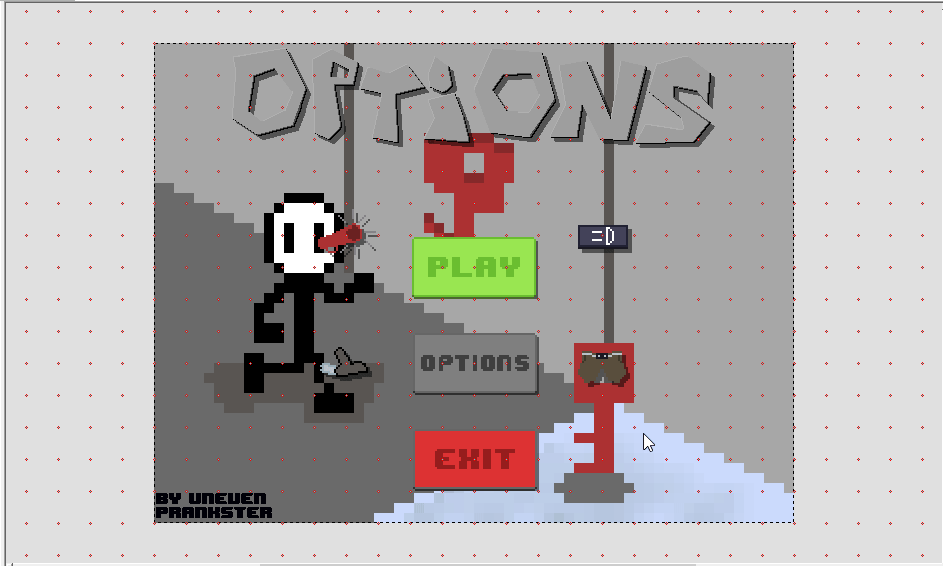 A lot of cool graphics I had to make. In special, the Options semi-menu, which has another funny lookin' title, and some funny graphics of options to choose from. I wonder what they do...?
Here are some things to clear out!
1. What engine are you using?
Clickteam Fusion 2.5, from steam! I like it, makes games, nice nice.
2. What are any settings/things you use for art?
Look, i'm only using Aseprite with a dark theme. Though as a bonus, I am using a batch file to compile some ase files (the photoshop files of aseprite) into nicely sheeted sprites to use. Lemme show you!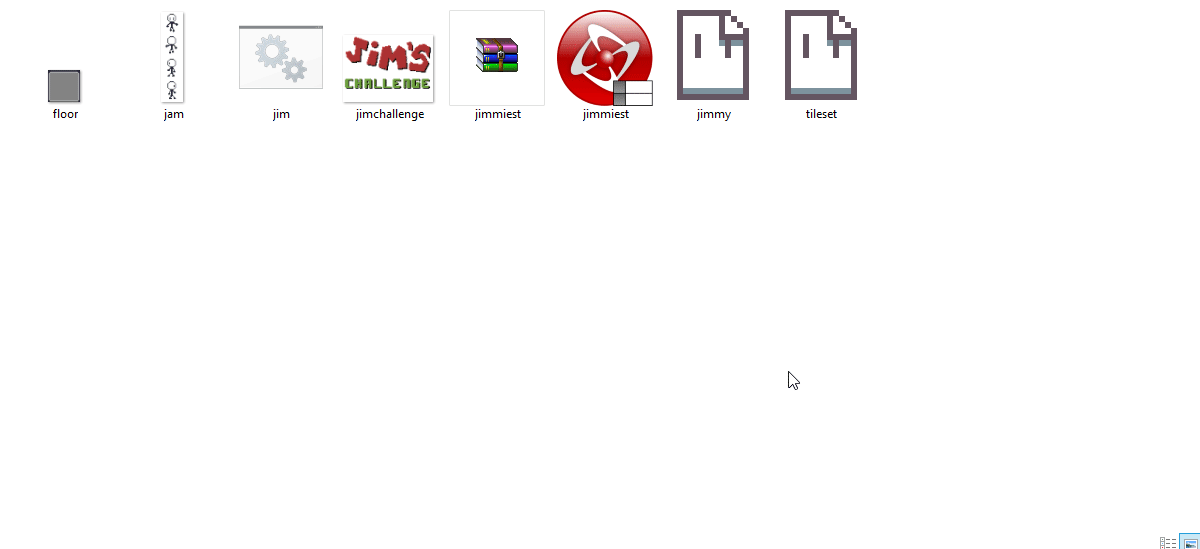 Prety useful stuff!
3. What do you listen to while you program?
80's-90's music, some 2000's music from Brazil (i live in there!) and then some game music. My playlist is too big...
Anyways, thanks for checking this out! Friday's gonna be big boy day. Put on those pants too.
Talking about pants and all that...

Try to guess what these all do! First one to get 2-4 right gets a special prize.